Corporate Social Responsibility
Citywide has a proud history of providing services and support to the communities in which we operate and where our employees live, work and play. Through our Corporate Social Responsibility Program, we are committed to providing shared value for our host communities, our customers and our business. Our approach to corporate & social responsibility is framed by four key issues of concern to our customers and their community constituents:
– Education, Training and Jobs
– Environment & Sustainability
– Homelessness, Social Justice and Well-being
– Youth Opportunities
We are proud to support and partner with community organisations that are addressing such critical social issues. As a services company, we pride ourselves on maintaining and enhancing community assets and being actively involved in local communities; engaging with them to make positive social changes.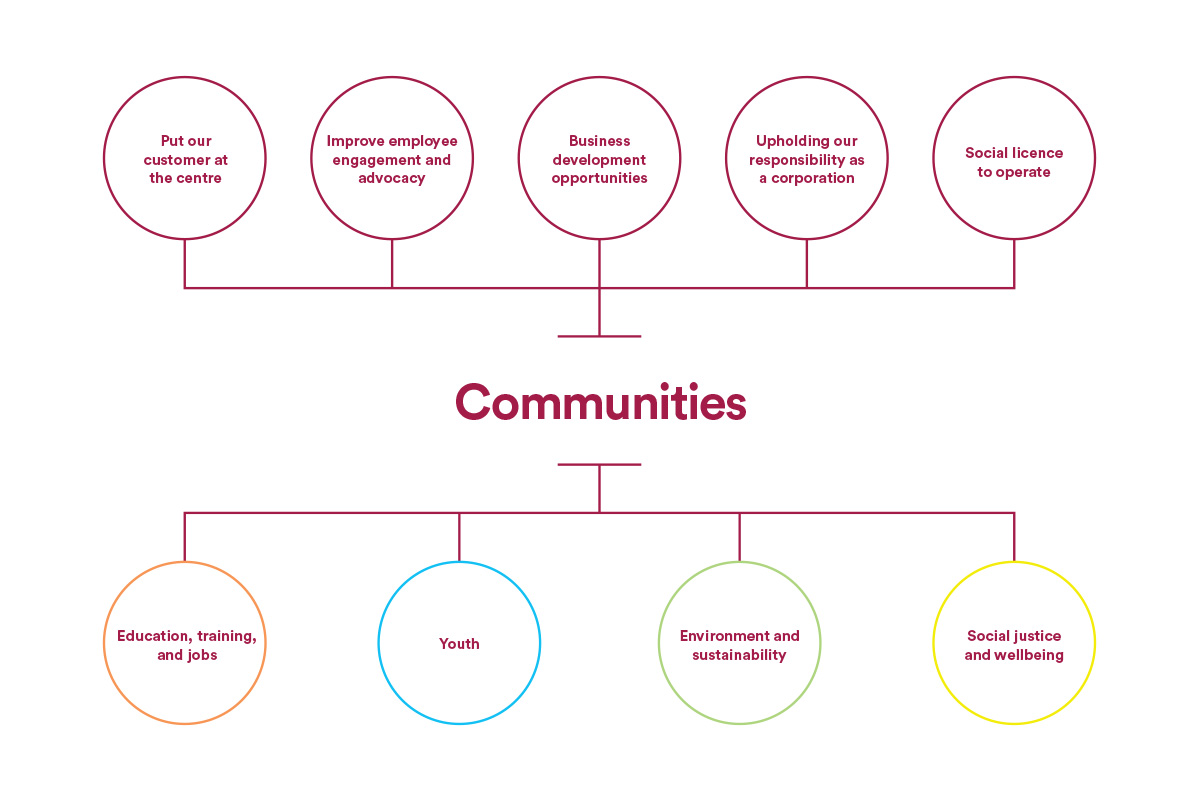 Partnerships
Through our Community Engagement Framework, we partner with selected social enterprises, charities and not-for-profits who share our corporate values and who are strategically placed to help solve the key issues of concern to our customers. Click through to view our current partner social procurement and community organisations (opens in new window).
Employee Volunteering
At Citywide, our staff proactively contribute over and above the day job to the wellbeing of their local communities and other social concerns further afield. This support varies from community to community and is demonstrated in a variety of ways, including the provision of paid leave for staff to volunteer with a community concern.
Financial Support & Matched Funding
Citywide proudly supports selected not-for-profits, charities and social enterprises with in-kind pro bono services, products and support. We also provide financial support to several partners to support them in meeting their strategic objectives, including matching funding from individual staff fundraising efforts.
Diversity & Inclusion
Having a social licence to operate is integral to our shared value approach with the community and all our stakeholders, with the common goal of fostering greater social cohesion. This supports our commitment to promoting diversity, equality and inclusion across our company without discrimination and we actively seek to create employment opportunities for the economically disadvantaged, disabled, CALD (culturally and linguistically diverse) communities and indigenous interests.
This policy covers all operational and administrative offices and sites of Citywide and subsidiaries such as Technigro. It also takes into account the company's capabilities and capacity to resource (staff, financial; operational; equipment, etc.).
Responsible Sourcing
Citywide and its subsidiaries including Technigro are committed to responsible sourcing practices.
We regularly review our operations and supply chains with the aim of ensuring that we, our suppliers and third-party business partners operate without infringing human rights. We do not tolerate any form of modern slavery practices including child or forced labour. Access our Modern Slavery Statement here (click to download).
To help us achieve our aim, if you become aware of any related concerns, we encourage you to let us know by contacting us through this website (click through to Contact page).
Sustainability
Our goal is to minimise our environmental footprint and to inspire and equip our people with 'world's best' sustainability standards to effectively manage the environmental aspects of our operations, whilst ensuring continuous improvement and zero harm to the environment and communities in which we work.
We use a market leading environmental data management platform to manage and monitor energy usage and costs across all of our operations. The data allows us to monitor our carbon generation and provides us with information to evaluate initiatives developed and implemented to reduce our carbon footprint.
We are also a foundation partner in the Melbourne Renewable Energy Project (MREP). Through this program - led by our parent the City of Melbourne Council - we will purchase renewable energy through a wind farm being constructed for the MREP in regional Victoria.
Footy Facebook page leads to choice job
"Like going to the gym every day" - Sabrin surprises herself with a love of asphalting
Title :
Footy Facebook page leads to choice job
Item date :
Apr 4, 2022, 14:00 PM
Most Citywide employees join the company through a time-tested process that involves seeing an online advertisement, submitting their CV, and attending a formal interview.
But Sabrin Nyawela has never been one for doing things by the book. This plucky, perpetually cheerful 23-year-old is proud of the fact that she got her job on a footy Facebook page.
"I was looking through the page of my team, VU Western Spurs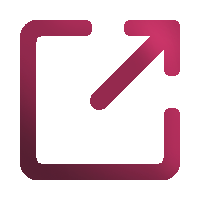 , and there was a post from a guy called Joe saying they were looking for women to join their civil works crews in Melbourne," says Sabrin. "And I thought, why not?"
Two months on, Sabrin is a regular fixture on the streets of inner Melbourne, where she can be seen chipping asphalt and mixing cement for a variety of construction projects. Her teammates love her, and her bosses are almost thinking of changing their recruitment strategy.
"It was an unusual thing, reaching out through a Facebook page that way," admits Routine Maintenance Operations Coordinator, Joe Soldatos, "but I'm so glad that we did. Sabrin had no experience, but just a few weeks in, she's already proved herself a fantastic worker.
"She's a pretty cool person all round, and I think she's going to be a great advocate for other girls wanting to do this kind of work."
New roles, new attitudes
Sabrin's appointment was part of a concerted effort by the Civil Infrastructure Service managers to hire more women in a field that's traditionally male-dominated, and in a contract that has not had women on the ground for several years.
"It's important to have more women in these kinds of roles, not just for gender-conscious councils and members of the public, but – perhaps even more importantly – for improving attitudes of equality, admiration and respect among their male colleagues," says Allyce Reid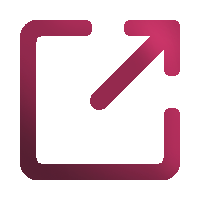 , who supervises routine maintenance work at Citywide.
For Sabrin, it was the reaction of her colleagues that also mattered.
"I was pretty nervous to be honest, because in the interview they told me I'd be working with 22 men," laughs Sabrin. "But I was welcomed with open arms, and I've never had any issues with any of the guys – they all treat me with complete respect.
"When I rocked up, I didn't know how they would feel because I'm a girl and I'm Sudanese – I thought maybe there'd be a bit of a backlash.
"But really, they've all been so welcoming and kind. Sometimes one of them will swear and say 'oh I'm sorry', and I have to say, 'you can swear as much as you like!' Or when I'm carrying some heavy tools, they want to help – and I have to say, 'no thanks, I can carry them myself!' They're a really cool bunch… I didn't expect them to be so great."
A different kind of work
After a host of office jobs, Sabrin says she was surprised to find paving and asphalting so rewarding.
"I'd been looking for another job for a while," says Sabrin, whose last two roles were with the Victorian Government's COVIDSafe hotline and Golf Australia's youth program. "I've worked in before and after care, in various offices, but hadn't really found what I was looking for.
"I wanted a job that would give me a different experience, and challenge me. And you know what – I discovered that I love asphalting! I deliver the asphalt with a wheelbarrow, spray the water, break up the old asphalt with a hammer and crowbar. It's kind of cool – it feels like going to the gym every day!
"I never imagined I'd be doing this kind of work, but I couldn't be happier – or prouder of myself."
(Main photo: Sabrin shares a joke with supervisors Joe Soldatos, left, and Allyce Reid in the Melbourne Infrastructure Works yard)
Media Contact:
Simon Mossman - Group Corporate Communications
M 0427 307 216
E simon.mossman@citywide.com.au
Content category :
Asphalt Laying
Citywide Life
Diversity, Equality, Inclusion
People & Culture