Corporate Social Responsibility
Citywide has a proud history of providing services and support to the communities in which we operate and where our employees live, work and play. Through our Corporate Social Responsibility Program, we are committed to providing shared value for our host communities, our customers and our business. Our approach to corporate & social responsibility is framed by four key issues of concern to our customers and their community constituents:
– Education, Training and Jobs
– Environment & Sustainability
– Homelessness, Social Justice and Well-being
– Youth Opportunities
We are proud to support and partner with community organisations that are addressing such critical social issues. As a services company, we pride ourselves on maintaining and enhancing community assets and being actively involved in local communities; engaging with them to make positive social changes.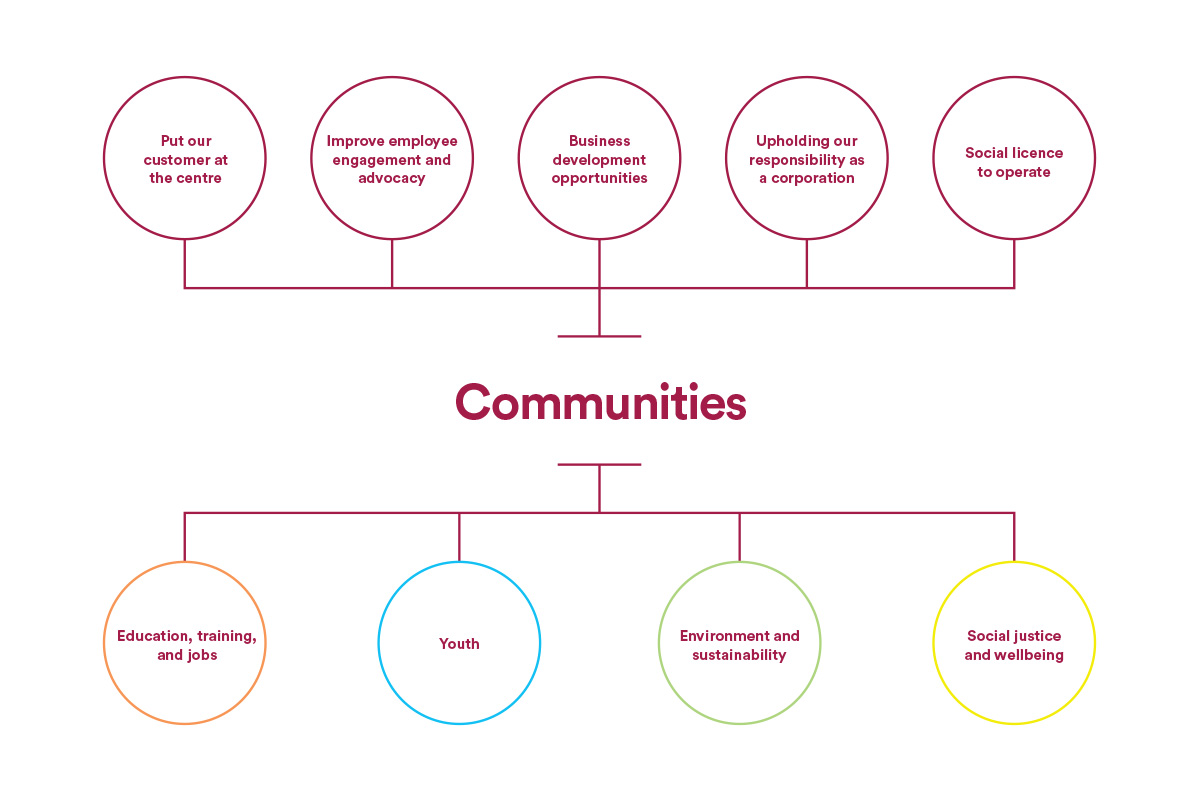 Partnerships
Through our Community Engagement Framework, we partner with selected social enterprises, charities and not-for-profits who share our corporate values and who are strategically placed to help solve the key issues of concern to our customers. Click through to view our current partner social procurement and community organisations (opens in new window).
Employee Volunteering
At Citywide, our staff proactively contribute over and above the day job to the wellbeing of their local communities and other social concerns further afield. This support varies from community to community and is demonstrated in a variety of ways, including the provision of paid leave for staff to volunteer with a community concern.
Financial Support & Matched Funding
Citywide proudly supports selected not-for-profits, charities and social enterprises with in-kind pro bono services, products and support. We also provide financial support to several partners to support them in meeting their strategic objectives, including matching funding from individual staff fundraising efforts.
Diversity & Inclusion
Having a social licence to operate is integral to our shared value approach with the community and all our stakeholders, with the common goal of fostering greater social cohesion. This supports our commitment to promoting diversity, equality and inclusion across our company without discrimination and we actively seek to create employment opportunities for the economically disadvantaged, disabled, CALD (culturally and linguistically diverse) communities and indigenous interests.
This policy covers all operational and administrative offices and sites of Citywide and subsidiaries such as Technigro. It also takes into account the company's capabilities and capacity to resource (staff, financial; operational; equipment, etc.).
Responsible Sourcing
Citywide and its subsidiaries including Technigro are committed to responsible sourcing practices.
We regularly review our operations and supply chains with the aim of ensuring that we, our suppliers and third-party business partners operate without infringing human rights. We do not tolerate any form of modern slavery practices including child or forced labour. Access our Modern Slavery Statement here (click to download).
To help us achieve our aim, if you become aware of any related concerns, we encourage you to let us know by contacting us through this website (click through to Contact page).
Sustainability
Our goal is to minimise our environmental footprint and to inspire and equip our people with 'world's best' sustainability standards to effectively manage the environmental aspects of our operations, whilst ensuring continuous improvement and zero harm to the environment and communities in which we work.
We use a market leading environmental data management platform to manage and monitor energy usage and costs across all of our operations. The data allows us to monitor our carbon generation and provides us with information to evaluate initiatives developed and implemented to reduce our carbon footprint.
We are also a foundation partner in the Melbourne Renewable Energy Project (MREP). Through this program - led by our parent the City of Melbourne Council - we will purchase renewable energy through a wind farm being constructed for the MREP in regional Victoria.
MoU cements pioneering partnership
Citywide and Good Cycles formalise partnership to continue delivering socially sustainable outcomes for the City of Melbourne.
Title :
MoU cements pioneering partnership
Item date :
Apr 28, 2022, 14:00 PM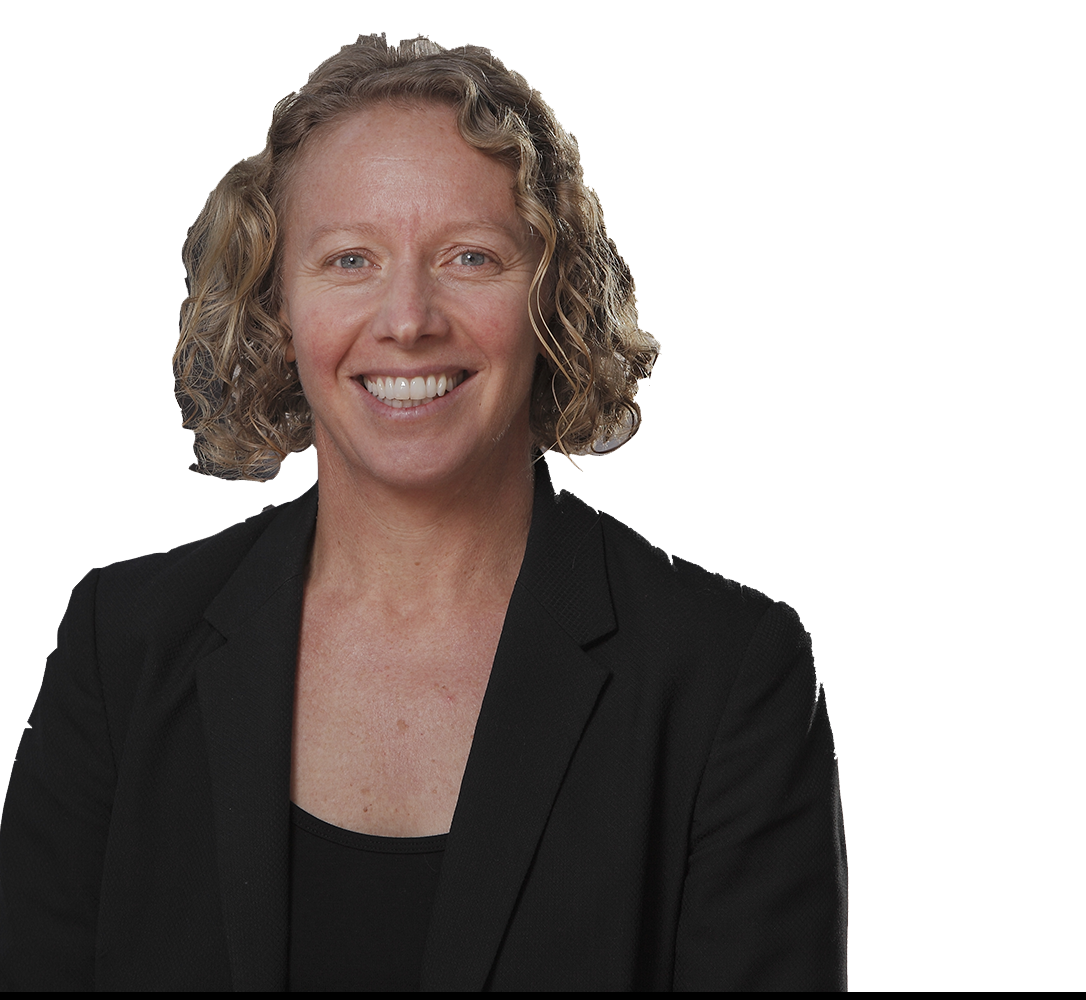 Sarah Stubbs
Manager, Customer Development & Tenders
One of the parts of our business which we are proudest of, is the meaningful partnerships we have in place, across many services and municipalities in which we operate.
For our inner Melbourne business, including civil infrastructure and waste services, Good Cycles is one of our most significant and impactful relationships.
The arrangement between Citywide and Good Cycles supports the engagement and employment readiness of disadvantaged and at-risk youth while delivering more efficient routine maintenance and waste management support services across Melbourne.
Having worked together for a number of years on inner city services in Melbourne, we are pleased that Citywide and Good Cycles have again committed to the ongoing partnership, signing an agreement in 2022, to continue working together to further develop opportunities presented in inner Melbourne, for the benefit of developing employment pathways and opportunities to deliver social value.
The purpose of this new MOU is to broaden the scope of the partnership to encompass the prospect of new services and support.
Engaging Good Cycles on the CIS and Waste contracts helps us to improve productivity, allocate complexity of work to the most suitably qualified or experience resource, and get cars off the City's roads and reduce our carbon emissions.
But the best outcome is supporting at risk-youths to improve their employment pathways.
The partnership kicked off in 2018 and in that time Citywide has engaged Good Cycles staff on more than $1.6m of services across the CIS and Waste Contracts – real money delivering real benefit to real people.
Some stats of the past 12 months of positive impact between Citywide and Good Cycles:
4,998 total hours worked by at-risk youth
30 EFT equivalent positions
3,491 kilometres travelled
585.4 estimated CO2 savings (kg)
Our shared vision of sustainable, liveable cities brings us together and generates innovative ways to achieve outcomes for the City of Melbourne.
Our shared desire to create employment pathways for at-risk young people brings us together to achieve positive change for vulnerable communities.
Media Contact:
Simon Mossman - Group Corporate Communications
M 0427 307 216
E simon.mossman@citywide.com.au
Content category :
Civil Works
Community Engagement
Integrated Service Delivery
Media Releases
Social Procurement
Social Sustainability
Sustainability
Urban Issues