Corporate Social Responsibility
Citywide has a proud history of providing services and support to the communities in which we operate and where our employees live, work and play. Through our Corporate Social Responsibility Program, we are committed to providing shared value for our host communities, our customers and our business. Our approach to corporate & social responsibility is framed by four key issues of concern to our customers and their community constituents:
– Education, Training and Jobs
– Environment & Sustainability
– Homelessness, Social Justice and Well-being
– Youth Opportunities
We are proud to support and partner with community organisations that are addressing such critical social issues. As a services company, we pride ourselves on maintaining and enhancing community assets and being actively involved in local communities; engaging with them to make positive social changes.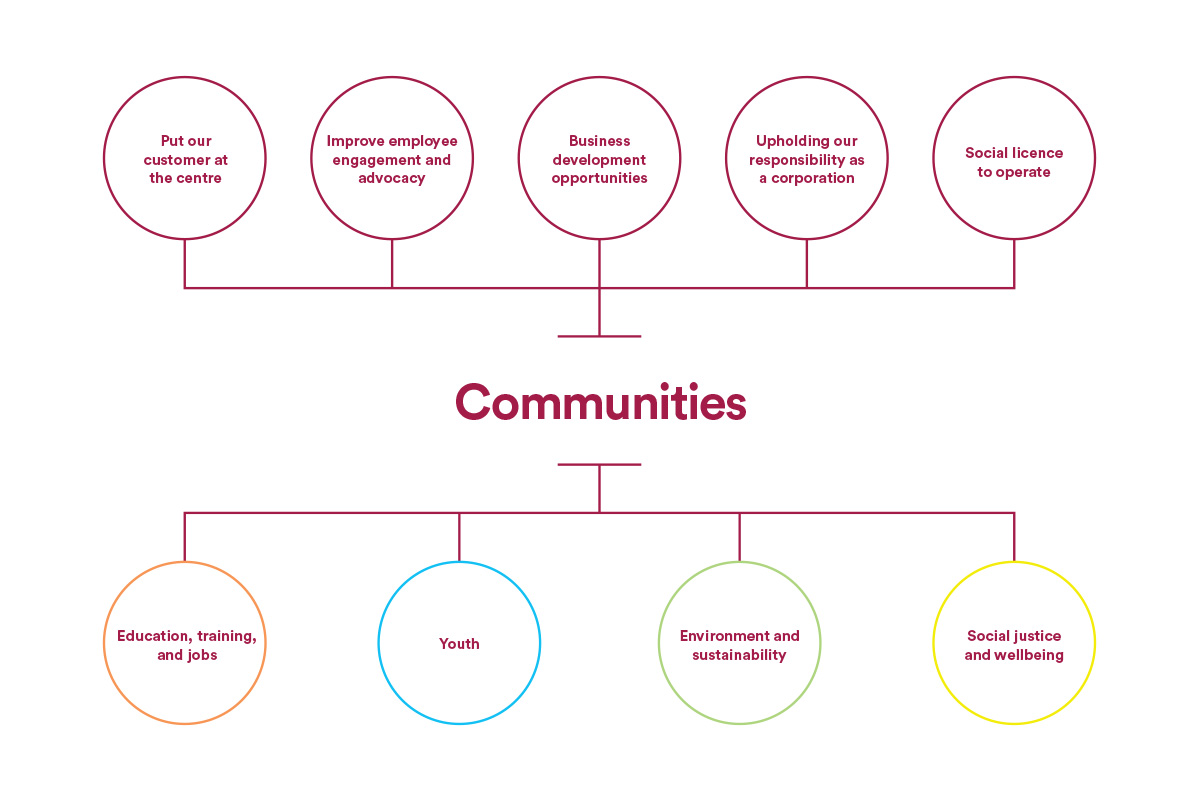 Partnerships
Through our Community Engagement Framework, we partner with selected social enterprises, charities and not-for-profits who share our corporate values and who are strategically placed to help solve the key issues of concern to our customers. Click through to view our current partner social procurement and community organisations (opens in new window).
Employee Volunteering
At Citywide, our staff proactively contribute over and above the day job to the wellbeing of their local communities and other social concerns further afield. This support varies from community to community and is demonstrated in a variety of ways, including the provision of paid leave for staff to volunteer with a community concern.
Financial Support & Matched Funding
Citywide proudly supports selected not-for-profits, charities and social enterprises with in-kind pro bono services, products and support. We also provide financial support to several partners to support them in meeting their strategic objectives, including matching funding from individual staff fundraising efforts.
Diversity & Inclusion
Having a social licence to operate is integral to our shared value approach with the community and all our stakeholders, with the common goal of fostering greater social cohesion. This supports our commitment to promoting diversity, equality and inclusion across our company without discrimination and we actively seek to create employment opportunities for the economically disadvantaged, disabled, CALD (culturally and linguistically diverse) communities and indigenous interests.
This policy covers all operational and administrative offices and sites of Citywide and subsidiaries such as Technigro. It also takes into account the company's capabilities and capacity to resource (staff, financial; operational; equipment, etc.).
Responsible Sourcing
Citywide and its subsidiaries including Technigro are committed to responsible sourcing practices.
We regularly review our operations and supply chains with the aim of ensuring that we, our suppliers and third-party business partners operate without infringing human rights. We do not tolerate any form of modern slavery practices including child or forced labour.
To help us achieve our aim, if you become aware of any related concerns, we encourage you to let us know by contacting us through this website (click through to Contact page).
Sustainability
Our goal is to minimise our environmental footprint and to inspire and equip our people with 'world's best' sustainability standards to effectively manage the environmental aspects of our operations, whilst ensuring continuous improvement and zero harm to the environment and communities in which we work.
We use a market leading environmental data management platform to manage and monitor energy usage and costs across all of our operations. The data allows us to monitor our carbon generation and provides us with information to evaluate initiatives developed and implemented to reduce our carbon footprint.
We are also a foundation partner in the Melbourne Renewable Energy Project (MREP). Through this program - led by our parent the City of Melbourne Council - we will purchase renewable energy through a wind farm being constructed for the MREP in regional Victoria.
Whittlesea staff redeployment
Opportunities knock for staff who stick with Citywide.
Title :
Whittlesea staff redeployment
Item date :
Oct 15, 2019, 05:19 AM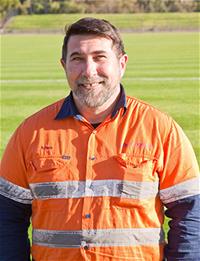 When Adam Gallagher was told that Citywide's Open Space contract with Whittlesea Council was coming to an end, his world started to look a little shaky.

"I was, like, do I have to get some new skills, or find a new career, or look for another company?" says the 46-year old Operations Supervisor. "We basically had six months, and none of us knew what our future held."
A year on, Adam knows exactly what his future holds – and he has no intention of leaving the company he's been with since 1998. "Citywide are really helping me realise my potential," he says. "Including potential I never knew I had!"
Adam is one of 34 full-time employees who've been "rehoused" in different parts of the business since our 17-year Whittlesea contract came to an end last October.

After moving first to Maribyrnong, he's just been appointed to lead a new Open Space contract at the Port of Melbourne, as well as coordinating a number of private projects run by our Commercial Services business.
"A year ago, I thought I was about to become unemployed," muses Adam. "Now I'm wearing two big hats and watching my career go gangbusters!"
One-on-one support
When the Whittlesea contract came to an end, Commercial Operations Manager Brett Francescutti and People & Culture Business Partner Trang Lobos were commissioned to find jobs for up to 47 full-time staff who'd dedicated years – if not their whole careers – to the council. Over the next six months, Trang travelled to Epping weekly to meet with staff and try to find them other opportunities within the business.
"We worked closely with each employee to understand their skillsets, experience, interests and career goals, where they wanted to work and what other roles they'd consider," says Trang.

"All vacant positions in the company were assessed against their capabilities and experience, and we spoke to various managers across the business to see what opportunities were coming up.

"In the end, we were able to find openings for 34 of the 47 employees, which was a great result for Citywide to be able to retain valuable staff."
For many employees, the move brought new professional challenges, as well as geographical hurdles for those who, like Adam, still live in Epping. But the opportunities offered by Citywide proved more than incentive enough to stay.
"Many councils think they can get people who live and work in their area to just switch over to another contractor, but I think we're proving that's not the case," says Brett Francescutti.

"In the case of Whittlesea, we retained over 70 per cent of our employees by investing in training and combing the business to find new opportunities for them. That's what you do for good people, isn't it?"
Brett sees the wide range of services at Citywide as a major asset when it comes to staff retention.

"The benefit of having so many different work streams is that, when you get that 'seven-year itch', you can find another job that suits your evolving goals," he says.
"That diversity of disciplines creates never-ending opportunities – so if you're someone who wants to broaden their skills, there's always something new to get into."
Just ask Adam Gallagher, who's just enrolled in a course in 'performance under pressure', as well as receiving mentoring from a performance coach contracted by Citywide. "The days are going really quickly for me at the moment," laughs Adam.
New landscaping business
The Whittlesea redeployment also enabled Citywide to broaden its own offerings, establishing a new LGA Capital Works division that's enabled several employees involved in parks maintenance to transition to the planning and construction of public landscapes.
For Dario Rossi, 47, this has meant the "rediscovery" of old rock-wall building and paving skills that he learned as a young man, which have lain dormant for years.
"I was always part of the mowing crew in Epping, but with the end of that contract I've been able to get back to building pathways and walls in Melton," says Dario.

"We've just finished building a couple of playgrounds, and I've also helped to build a bio-retention basin that uses gravel beds and aquatic plants to filter water in the local creek.
"This has been a great year for me – particularly in terms of expanding my skills and learning new things. I know a few blokes who've been in the same situation of working for a company that lost a contract, and in every case they had to fend for themselves and find new jobs.
"But that's not been the case at Citywide. They really look after you here. It really does feel like a big, supportive family."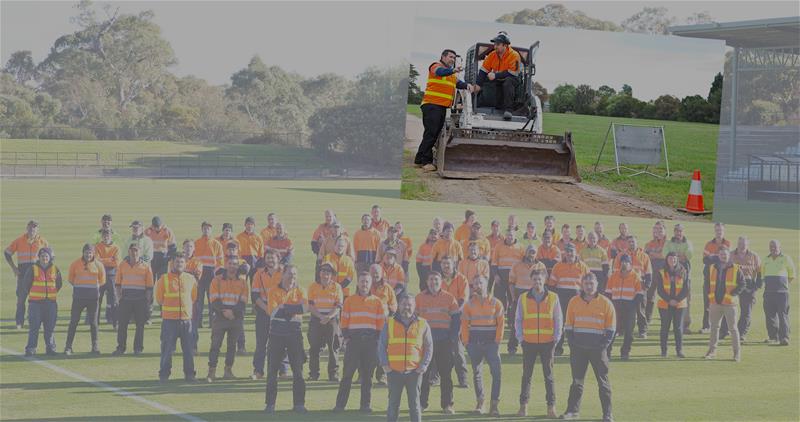 Photo, inset: Adam directs a team member on a civil works project

Media Contact:
Simon Mossman - Group Corporate Communications
M 0427 307 216
E simon.mossman@citywide.com.au


Content category :
Citywide Life
People & Culture