Jul 22, 2020, 03:00 AM
Citywide today entered into a Sales and Purchase agreement - subject to conditions - to acquire leading electrical services provider Gordon McKay Pty Ltd and its Tasmanian subsidiary Frontline Electrical PL as we progress our Vision 2025 strategy for growth, both organically and via acquisitions.
Growth has been a cornerstone of the Citywide Group since our inception 25 years ago. In that time, we have continually evolved our service offering, grown into new States and Territories, and developed new service delivery models.
Consistent with Citywide's intent on exhibiting leadership in sustainability and innovation, including the development of smart field service maintenance and asset management solutions for the Energy and Utility sectors, the acquisition of Gordon McKay Pty Ltd will complement this capability.
"The acquisition of Gordon McKay Pty Ltd – one of the largest privately-owned electrical services companies in Australia – is a good strategic fit for Citywide," Citywide CEO Chris Campbell said.
"Like Citywide, Gordon McKay's relationships with their customers and their skilled and highly committed employees are central to their success.
"Together, our businesses will bring a highly specialised, innovative and collaborative approach to our clients and the communities we work with."
Gordon McKay Pty Ltd was established in 1953 as a family business serving farming communities and interests in Victoria's south-west. It acquired Frontline Electrical in 2017.
Today, Gordon McKay's dedicated and highly-qualified team of more than 200 industrial electricians and technicians delivers project and electrical maintenance services to a multinational client base operating in Victoria and Tasmania.
Both Citywide and Gordon McKay are committed to integrating the complementary components of each business to continue to service, and enhance the offerings both organisations bring to the market.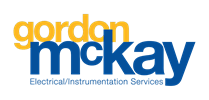 About Gordon McKay Pty Ltd
A family business established in 1953, Gordon McKay Pty Ltd was contracted to install power supplies to farming communities around Geelong, in Victoria's south-west.
Today, Gordon McKay is a national provider of electrical services to the industrial and commercial sector, with a 200-strong team of highly qualified, dedicated industrial electricians and specialist technicians.
For further information, visit: www.gmckay.com.au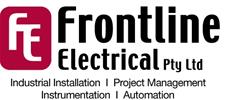 About Frontline Electrical Pty Ltd
Frontline Electrical Pty Ltd was established in 2008 to offer a complete electrical service for industrial customers in Tasmania.
In 2017, Frontline Electrical joined forces with Gordon McKay Pty Ltd, delivering complete specialist electrical and project management services state-wide to customers in the urban infrastructure, industrial and commercial sectors.
For further information, visit: www.frontlineelectrical.com.au/
Media Contact:
Simon Mossman - Group Corporate Communications
M 0427 307 216
E simon.mossman@citywide.com.au