Sep 28, 2018, 04:15 AM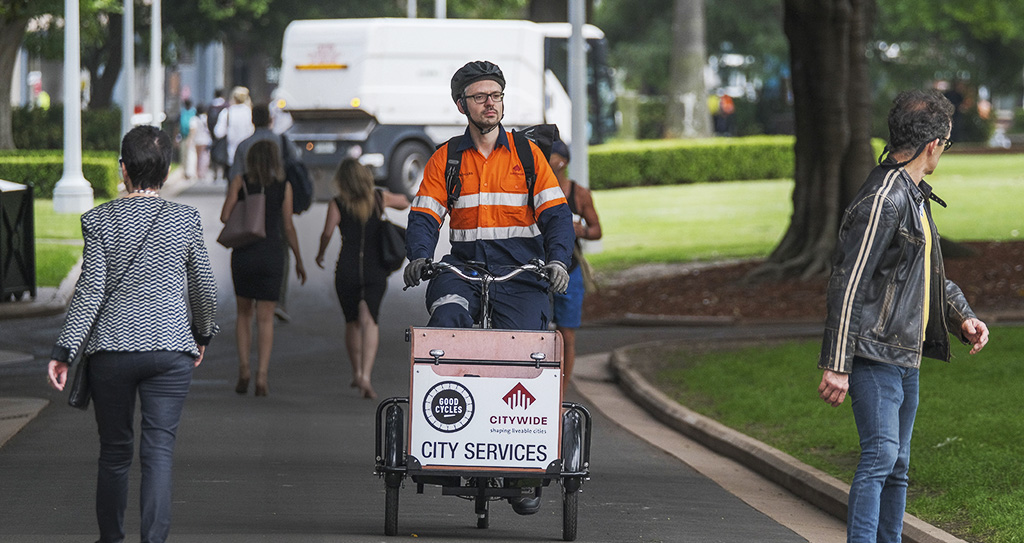 SUPPORTING the engagement and employment readiness of disadvantaged and at-risk youth while delivering more efficient waste management services across Melbourne will underpin a new partnership between Citywide and social enterprise Good Cycles.
Citywide has signed a MoU with the non-profit organisation, which empowers disadvantaged young people through meaningful employment opportunities through the delivery of bike-based services.
Citywide's Melbourne waste operations leaders instantly saw an opportunity to support Good Cycles' mission through growth of the social enterprise while streamlining current waste and recycling services in the CBD.
"We identified a range of services that would fit really well with what we do on our waste contracts for the City of Melbourne through the use of electric bikes and cargo bikes to substitute utes and trucks," said Shauna Boyle, Municipal Waste Ops Leader.
"It gives us the opportunity to better utilise current resources and assets while significantly reducing traffic congestion within the CBD.
"Moreover, there is the great outcome of giving a helping hand through job opportunities to those with genuine barriers to getting ahead in life."
The MoU has commenced with a pilot program involving Good Cycles workers using electric or cargo bikes to carry out a wide range of tasks including collection and swapping organic waste bins, small repairs to bins and signage, community education, litter auditing and cleaning.
The initiative supported by the City of Melbourne, will improve the sustainability outcomes for the many services being provided to the City by Citywide.
Media contact:
Simon Mossman, Group Corporate Communications – Citywide
M 0427 307 216
E simon.mossman@citywide.com.au
About Citywide
Our vision is for everyone to live and prosper in healthy, safe, sustainable and vibrant cities and communities as our cities grow into the future.
Responsive and innovative, we shape liveable cities by delivering the full scope of civil infrastructure, open space and environmental services to government and private enterprise. Collectively, our services positively impact more than 12 million Australians every day.