Jul 29, 2020, 14:00 PM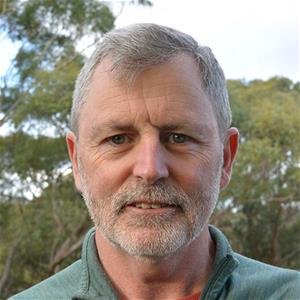 For Duncan McRae, road safety does not just mean preventing Citywide staff and their customers – the Australian community – from getting injured on the roads. "That's the main goal, of course," says the passionate road safety professional. "But there's much, much more going on than that."
With 1,300 registered vehicles and powered machines among a full-time workforce of more than 1,000 people, being in charge of road safety at Citywide is a significant responsibility.
Appointed in November as the company's first dedicated Road Safety Coordinator, Duncan had planned to deliver a range of high-level initiatives to put road safety at the centre of operations in every state. But then COVID-19 arrived on a fast road out of nowhere.
Champions of the future
Today, Duncan is putting the finishing touches to a national Driver Training Program, and finalising the curriculum of a new Driver Mentoring Program that will see at least two 'driving champions' appointed at every Citywide depot. Unfortunately, the program, due to get underway in June, remains in the slow lane until COVID restrictions are relaxed.
"Our goal is to have 40 or 50 mentors – two at every depot – trained to promote safe driving behaviours among their colleagues," explains Duncan. "It's a strategy for exponential growth, having driving champions passing on safe road use skills, and creating a culture that will promote road safety across the organisation."
Early in the year, the course delivery was modified to be 'COVID compliant', and so far Duncan has been able to run two pilot courses and train 10 Driver Mentors in Victoria and the ACT. He is hoping to deliver his first course in Queensland this month [July].
In June, Duncan added to his own road safety credentials when he was elected NSW Chair of the Australasian College of Road Safety (ACRS) (opens in new window) – the peak membership body for road safety professionals.

After six years on the ACRS's NSW Chapter Committee, Duncan is widely regarded across the organisation, which acts as an independent voice in road safety and provides important policy advice to government.
A safe life in the outdoors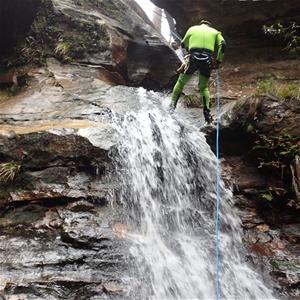 Duncan has been focused on outdoor safety nearly his entire life. With multiple qualifications in outdoor education, he spends his free time training Scout Leaders in canyoning, abseiling, and off-track navigation. "I've been training people in the outdoors since about the age of 15," he laughs.
Duncan's road safety vision for Citywide is an holistic mission that not only promotes stringent driver and vehicle safety standards, but supports the company's broader vision to support healthier, more vibrant cities for their resident citizens.
"Of course, we'll always prioritise driver training and making our vehicles as safe as possible, but the vision has a broader objective to make our cities safer and healthier for their host communities," says Duncan.
"That means things like designing transport routes that keep large trucks out of suburbia, using less fuel, focusing on more efficient vehicles and journey management."
Duncan remains optimistic about long-term road safety training at Citywide, despite the challenges posed by the current pandemic.
"I estimate that COVID has pushed back our plans by a month or so – but there is such broad commitment to road safety in this company, I'm very confident that things will get back on track very quickly once we've got over the worst of this pandemic."
Media Contact:
Simon Mossman - Group Corporate Communications
M 0427 307 216
E simon.mossman@citywide.com.au