Nov 17, 2021, 13:00 PM
RESEARCHERS at RMIT University have reached out to the Innovation team at Citywide to join them in two pioneering projects that could see thousands of tonnes of waste cardboard gain a second life in the trusses and walls of commercial buildings.
The concept is so appealing to an increasingly carbon-conscious building industry that both projects have been selected among 10 initiatives to be awarded Recycling Victoria Research and Development Fund – Materials grants from the Victorian Government, through Sustainability Victoria.
Citywide will provide the waste cardboard as well as transport, logistical support and strategic advice to the projects, which involve creating a treated cardboard mixture to replace aggregates in the production of concrete panels, and testing ways to increase cardboard's tensile strength as a replacement for timber trusses.
The first project, led by Professor Rebecca Gravina from RMIT and titled "Re-qualifying cardboard waste to develop light-weight precast concrete structures", is being undertaken with construction consultants Enviromesh and has been awarded $200,000 in funding. The trusses project led by Dr Srikanth Venkatesan, is run with engineers from Intrax, and has been given $91,000.
Dr Srikanth 'Sri' Venkatesan, a senior lecturer at RMIT, believes the projects could hold the key to a whole new outlook for waste cardboard.
"A lot of people have done research in plastic and glass, but cardboard hasn't really held the same attraction to researchers, despite its proven strength in many contexts," says Sri. "We believe there are multiple ways to repurpose cardboard, and we're really excited to see what we can do in the lab to make it stronger and more durable for high-volume structural uses."
The successful grant applications were supported by Citywide's Sustainability Manager Claire Bright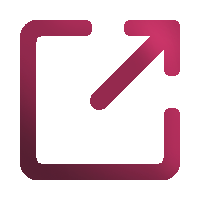 and Innovation Manager Liam Crowley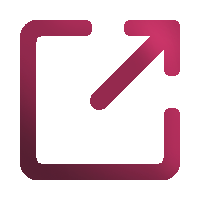 , who met Sri and his colleague, Professor Rebecca Gravina, when they were sourcing used coffee grounds – also as a potential replacement for sand in concrete.
"Concrete production is one of the most carbon-intensive processes in the world, so to find alternative source materials for low-carbon concrete would be a real boom for the construction industry," says Liam.
"We're thrilled that RMIT has reached out to us, as a university that's clearly committed to developing practical products for sustainable construction. We know there are many ways that cardboard can be recycled, but if RMIT's researchers can prove that it can replace timber in trusses and a percentage of aggregates in concrete, that would provide a really compelling contribution to our circular economy."
Sri Venkatesan believes the cardboard research projects are just the tip of a very appealing iceberg.
"I've toured the recycling demonstration plants at Dynon Road and I know how committed Citywide are to helping the City of Melbourne and other councils become more responsible with their waste," says Sri. "This commitment to the circular economy is so important for everyone these days, and it's particularly important for our students and researchers, who'll be leading the development of our cities in the future.
"I believe there's great potential for Citywide, RMIT and the industry partners involved in these projects to develop longer-term relationships and explore other uses of cardboard and other recycled waste streams in sustainable construction methods."
Stringent strength tests
For the concrete project, RMIT will crush and shred the baled cardboard and mix it with recycled plastic resin and other additives to form an aggregate that it will test as a replacement in the production of precast concrete wall panels for residential and commercial buildings. "By the end of 2023, we hope to develop an aggregate mix that will create lightweight panels that are strong and durable, affordable to produce, and provide good thermal and acoustic insulation", explains Professor Rebecca Gravina.
Similarly, with the trusses project, RMIT researchers will reinforce the structural architecture of different types of cardboard and then invite Intrax to trial their load-bearing strength. "I imagine that we'll have to trial our samples multiple times to find the best ways of strengthening them, and also study their fire resistance and moisture proofing to see which approach function most like timber," says Sri.
"Both of these projects will need to tick off a long list of technical prerequisites, to make sure that they fully comply with Australian building codes and standards."
The trusses project will be the first out of the blocks, with researchers hoping to have a working prototype – or even two or three options – by the end of 2022. "Intrax has great contacts with large-volume builders in the residential market," says Sri, "and we're also seeing signs of a long-term shortage of timber in the industry – so the need for sustainable timber alternatives is only going to grow."
Announcing the R&D grants last month, Victoria's Minister for Energy, Environment and Climate Change, Lily D'Ambrosio, said: "The projects funded by these grants will reduce waste through design innovation and create more value from our resources. Facilitating innovation projects like these will help to build our circular economy, and reach Victoria's goal of reducing 80% of waste sent to landfill by 2030."
For more details on Recycling Victoria's R&D grants: https://www.sustainability.vic.gov.au/grants-funding-and-investment/funded-projects/recycling-and-reducing-waste/recycling-victoria-research-and-development-fund-materials-grants
Media Contact:
Simon Mossman - Group Corporate Communications
M 0427 307 216
E simon.mossman@citywide.com.au