Aug 1, 2019, 14:00 PM
The City of Darebin Council knows only too well the value of community welfare and social cohesion.
When Council was challenged with what to do about two vacant open spaces in the suburb of Reservoir, it presented an opportunity to create something special and vibrant for the benefit and wellbeing of their community constituents.
Indeed, Crispe Park and Rona Street reserves were blank canvases when Citywide's LGA (Local Government Authority) Capital Works Landscaping Team were commissioned to upgrade both open spaces.

Crispe Park pops!
Incorporating a 'mini beast' theme, Crispe Park presented an opportunity to create a new play space for young families around Reservoir and the Darebin municipality.

Our project team installed new playground equipment and other furniture with playful bug and insect designs to encourage exploration and understanding of the local natural environment and biodiversity.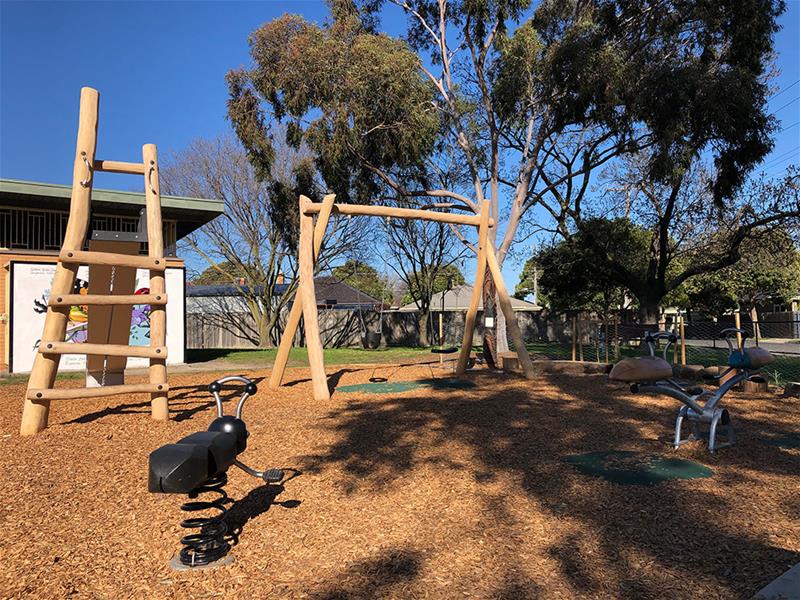 (Above: Crispe Park playspace. Photo: Brett Francescutti)
Rona Street Reserve upgrade
This project was over seen by graduate engineer Chit Ko Ko and site supervisor Owen Rutledge whose project management and onsite direction helped Darebin realise its vision for Rona.
Working closely with the client, Owen and Chit ensured the project was finished on time and on budget, while also accommodating changes to scope-of-works and variations along the way.

Project works at Rona included: minor earthworks, concreting, installation of playground equipment and park furniture.
Media Contact:

Simon Mossman - Group Corporate Communications
M 0427 307 216
E
simon.mossman@citywide.com.au