Aug 11, 2022, 14:00 PM
A YOUNG man with green fingers and a can-do attitude is discovering how a passion for plants can overcome academic challenges to light the way to a rewarding career in the Great Outdoors.
Callum Barrett, a student at Hawthorn's Rossbourne School, has struggled with academic success for years, but his parents and teachers have always admired his persistence and commitment to completing tasks properly – two qualities that have seen him win several long-distance running and cycling trophies.
But it was his interest in plants and trees which eventually brought Callum the roots of a new career, when his school's VCAL coordinator Paul Salomon reached out to the Inner Eastern Local Learning and Employment Network (IELLEN)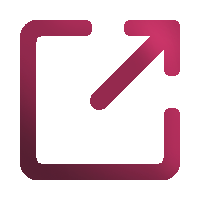 – a not-for-profit agency that matches students with work placements through Victoria's Structured Workplace Learning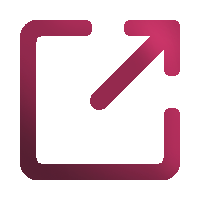 service.
IELLEN knew that Citywide has assisted several students with learning challenges, and that our horticulture contract with the City of Port Phillip is always on the lookout for new recruits. So it was that IELLEN program manager Dennis Cindric approached Citywide's training and development coordinator, Lisa Farchione, to suggest a placement for 18-year-old Callum.
"Some employers talk the talk but don't walk the walk," says Dennis. "But Lisa is very proactive, wanting to engage with schools and help students who are genuinely interested in the work that Citywide does. We had a great experience placing a student with the Port Phillip horticulture team in 2020, and now we have a third student lined up to start when Callum finishes."
Indeed, Callum's predecessor, Rhett Christidis, performed so well in his placement that he was named IELLEN's Structured Workplace Learning Student of the Year, and Citywide horticulture supervisor Steve Bratby is now working to secure him a full-time apprenticeship.
Related: Citywide lands IELLEN Structured Workplace Learning award
"There are so many jobs around at the moment, in hospitality and other 'cool' fields, that it's getting harder to get young people engaged in horticulture," says Steve. "But this is a great career for a young person who loves the outdoors. You keep fit, you work with great people and, within just three months, you can see an area that you've planted come to life – so it's very rewarding."
Growing a resumé
Callum certainly thinks so. Working alongside his mentor, Jacob Ladi, Callum has been rapidly growing his resumé at St Kilda Botanical Gardens – where in just a few weeks, he's moved from simple weeding and mulching to far more complex planting, pruning and mowing tasks.
"Jacob's been really kind to me, explaining everything carefully and demonstrating what he wants me to do," says Callum. "I'm really enjoying the work, especially the mowing.
"I think I'd be very happy to do this kind of work when I finish school. It's good for my muscles and good for my mind. I don't want to spend too much time on devices, because that makes my mind hurt a bit… I think more young people should try this kind of work. The chance to work outdoors and learn about plants – I think it can be a great career."
Callum's parents, Martin and Jane, are equally delighted. "Callum will always give 100% and do tasks really well, as long as he has instructions that are sequential and not too changeable," says Martin. "From the moment we met Steve and Jacob, we knew that they would look after Callum and play to his strengths.
"Citywide have been really fantastic in welcoming Callum and creating the conditions for him to get the most out of his placement. It has been a wonderful experience for us all."
Paul Salomon, the VCAL and pathways coordinator at Rossbourne School, believes that when a company shows true care in its charges, something magical can happen.
"When I made our initial approach, I mentioned that Callum may need additional support due to his autism," says Paul. "But everyone at Citywide has been incredibly supportive and made it such a rewarding experience for him. And I think that this rapport and respect has helped them get the most out of Callum, who has a really strong work ethic and can brighten up any workplace.
"I cannot speak highly enough of the staff who have worked directly with Callum, and also the willingness of Citywide to give Callum this fantastic opportunity."
Reaching out to schools
In the wake of COVID, Citywide has been ramping up its careers initiatives with local secondary schools, attending a number of 'open days' and establishing relationships with other LLENs – as well as advertising several new positions on the Government's Structured Workplace Learning portal.
"Giving a placement to a student not only provides a unique opportunity for them to experience hands-on work in a field that interests them, but can literally open the door to a new career," says Lisa Farchione. "This is something that we believe in passionately at Citywide – where we don't want to just spout words about caring for our community, but to play an active role in providing opportunities for young people who really want to find a career."
Steve Bratby was so impressed with Callum's commitment that when IELLEN suggested his five weekly placements be extended for a further five weeks, he jumped at the chance.
"He's a great young man, who proves to us every day that if you put in a little effort to play to people's strengths, you'll be rewarded not only with their gratitude but with their commitment and hard work," says Steve.
"Callum would be a great asset to any organisation working in gardening. He works hard, does everything with great enthusiasm, and gets along well with every member of our staff. Plus he's not afraid to ask questions – in fact, he asks lots of them! How many new recruits can you say that about?"
Media Contact:
Simon Mossman - Group Corporate Communications
M 0427 307 216
E simon.mossman@citywide.com.au
(Photos courtesy Paul Salomon)